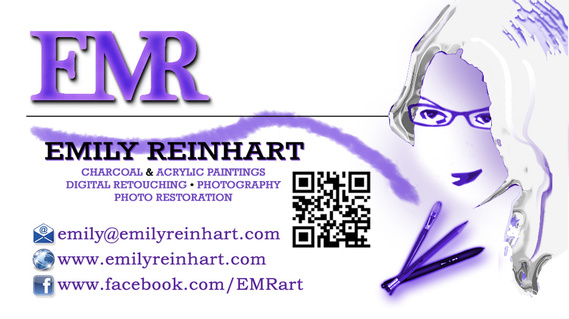 Background:
A child of the arts, I have been creating my own lines and passionately pushing the boundaries of what appears in front of me. I realized around the age of 7, that 'colouring in the lines' was not meant for me, and I found myself adding designs and images to the outer borders of everything I touched. Around the age of 9, I was scolded by a teacher for never staying in the lines, and even then, I laughed and told her it was too boring to be like everyone else.

In my mid-teens, I was introduced to a phenomenal teacher, Chuck Warner – he not only encouraged my art, challenged my skills, but also pointed me in the right direction.
As a thank you to his strong influence in my life, I memorialized his likeness in my first solo mural (of Venice), which was commissioned by a local restaurant. You can see us sitting side by side in a gondola, further down this page.

Current:
Over the last couple of decades, I have sprinkled my art in permanent locations around Eureka, California, and have sold portraits throughout the U.S.


When the world faced the start of the pandemic in 2020, I used my technological skills to hire and host livestreams with musicians from all over the world. We'd share the screen, and while I created works of art, they would perform, giving us both a creative outlet, and some variant of exposure to the world, while venues were shut down.